A Dream Come True For Snack Lovers
From Sweet, Salty, And Classic Flavors; To Bold And Intense Choices - Our Snacks Dictionary Is Expansive!
Hello there,
We are proud to offer a wide selection of snack bundles that cover everyone's favorites. Whether it's for breakfast, lunch, family gatherings, road trips, or movie nights, we've got you covered for all occasions.
Our snack bundles are carefully crafted to provide the best quality and taste. We take pride in delivering exceptional products that exceed all expectations.
Trust us to take care of your snacking needs and enjoy the best snacking experience with Sweet Snacking!
Best regards,
Sweet Snacking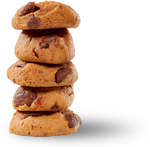 Get 5% Off
On All Monthly Subscriptions
Maintain Your Snacks Quality & Taste, With Our Monthly/Quarterly Subscriptions
Choose Your Bundle!
You can edit, skip, reschedule, and cancel subscriptions anytime
Snack Time Solved Box
Craving a little something sweet? We hear ya! That's why created Rule Breaker Juniors—the adorable half-size siblings of our full-size brownies and blondies.
Gift Your Emotions To Your Loved Ones, With Our Bundles For All Ages!
Snacks!! Who Doesn't Love Them?